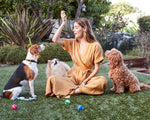 Sit. Stay. Shop.
We take pride in working with family farms and retail partners we know and trust. On the hunt for that one treat your dog won't stop drooling about? Find us at your favorite store.
You can also find your pup's favorite Full Moon treats at these online retailers.
We're in tons of stores nationwide that you already shop in. Browse our list of stockists below, and be sure to call ahead to double check they haven't all been wolfed down.